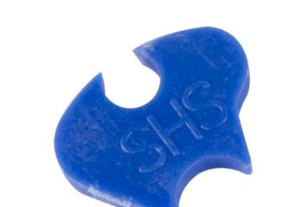 SHS Airsoft Long Duration AEG Sector Gear Delay/Chip
If you're looking to increase the rate of fire on your gun, you're increasing your rate of mis-feeds, round skipping, and dry firing. A sector gear delay will solve your feeding problems instantly.

This sector gear clip increases the time it takes for the air nozzle to cycle. Delaying the cycle improves round feeding by allowing the air nozzle to be retracted for a longer duration. Although it is just a very small part, it instantly enhances your AEG's feeding and eliminates round "skipping".

The sector gear delay WILL NOT cause a loss in power or add wear to your tappet plate.

The sector gear delay is compatible with all Marui, Matrix, JG, G&G, G&P, Classic Army, ICS, Systema, and other compatible gearboxes. (Excluding PSG-1 and UZI Series AEGs)

---
We Also Recommend
---